Working on the End of the Year Awards Assembly that will be posted soon. We should have them up to view no later than tomorrow! Have a wonderful summer everyone!

Congratulations to our spring sports athletes on their college signing day!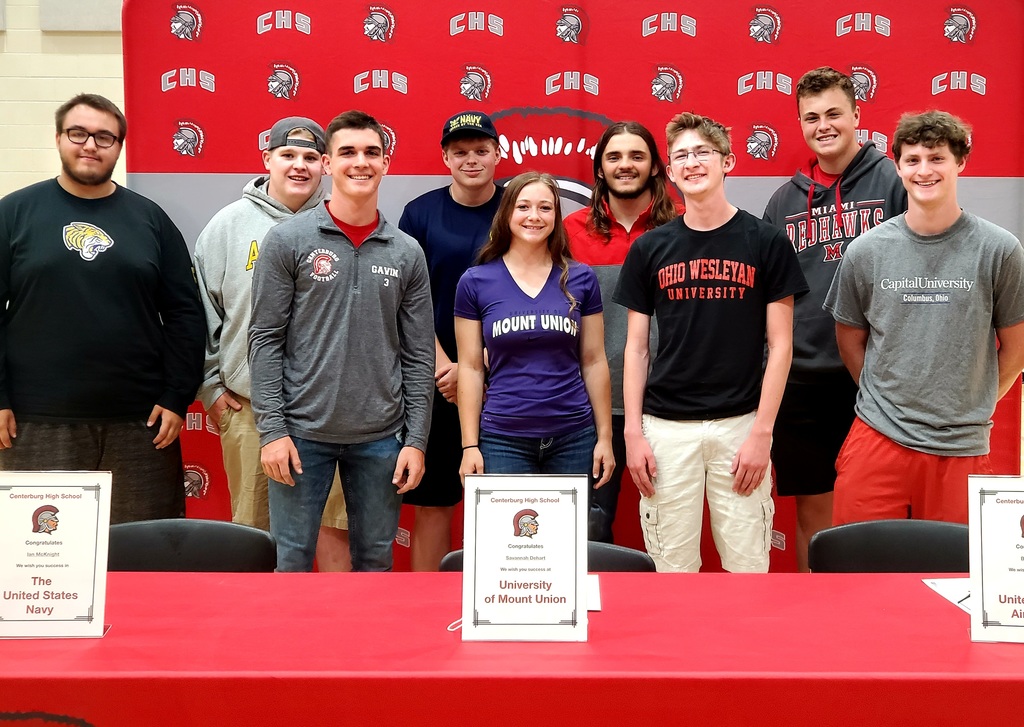 Congratulations to Mr. Gundy on 40 years as a teacher at CHS. Our district was lucky to have you. Enjoy your retirement!


MS/HS online students: Textbook/chromebook turn in days will be May 25, 26, 27 & 28 from 8am - 4pm. Please call the office with any questions. 740.625.6055
SPORTS PHYSICALS KCH will be offering sports physicals on Saturday June 19th from 9am to noon at the high school. Any student currently in grades 6-11 that plans to participate in athletics for the 21/22 school year is eligible to participate. The sports physicals are FREE. Physical forms can be picked up in the office or printed off of Final Forms. The physical forms must be filled out and signed by a parent or guardian, or you will not be able to complete the physical. To register, please contact Mr. Porter via email at
rich.porter@centerburgschools.org
. If you have any questions, please contact the athletic office.

Congratulations to our Elementary Students of the Month for April.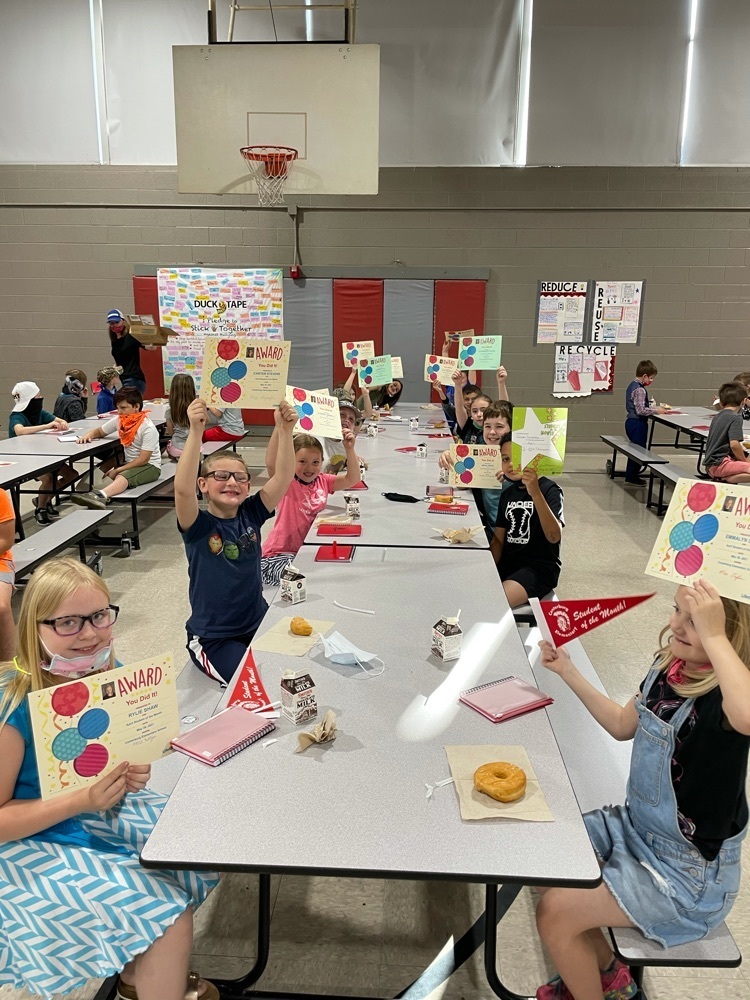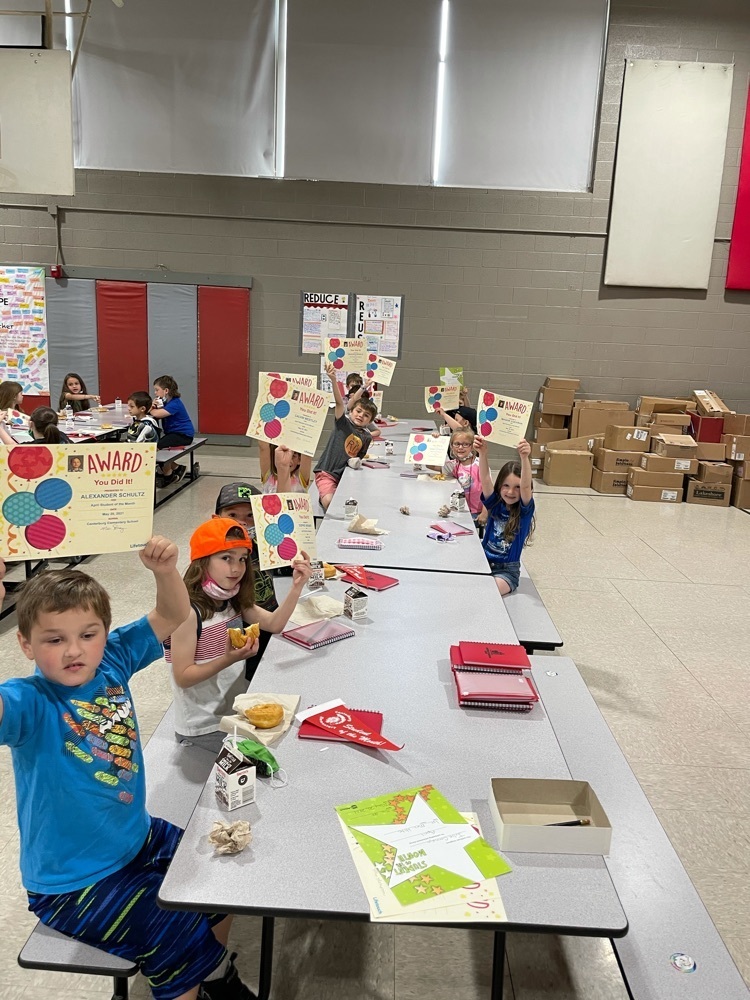 Elementary Field Day will be the last two days of school. It'll be different too because of Covid. We'll have Field Day fun during Specials time with Kona Ice and State Troopers visiting with a helicopter and their vehicles.

Flower Power Pickup Day is tomorrow Wednesday 5/19 and Thursday 5/20 from 5:30 to 7:30 in the Elementary multipurpose room! 💐🌷

May 25th we will be having the End of the Year Awards! Due to Covid unfortunately we can not invite parents. BUT we will be recording the Awards Ceremony and will be posted on the School website.

It's Graduation week!!!! Time to celebrate those seniors!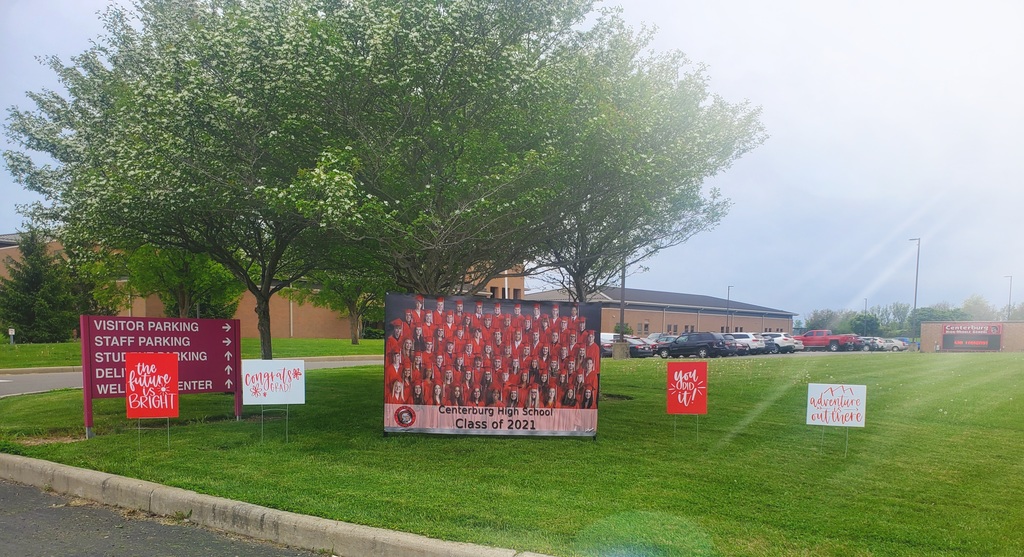 HAT DAY for Elementary Students! Let's see your favorite hats on this Tuesday 5/18 and Thursday 5/20

4th - 6th Grade Girls Basketball Camp starts today May 17 - 19th @ 3:15 till 4:30. The Camp will be in the Elementary Gym🏀

Congratulations to our senior baseball boys! Here are a few pictures from senior night.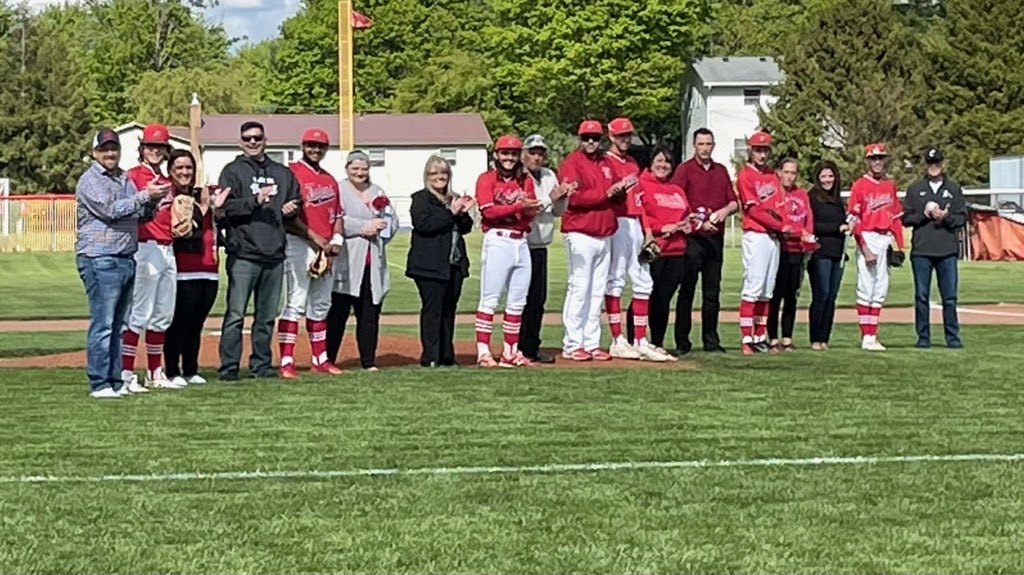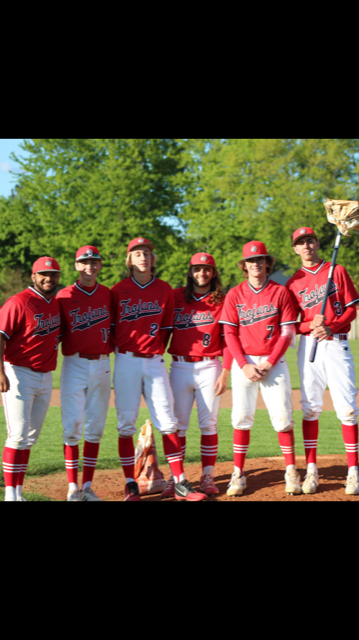 Congratulations to our MS/HS April Students of the Month! 6 - Amelia Inscho 7 - Gaven VanDyke 8 - Josie Dawes 9 - Tristin Hankinson 10 - Braxton Hott 11 - Viviana Brooks 12 - Brock Hurtt

Pictured is Micheal Funk, Karen Allen, Victoria Nash, Emma Campos, and Board President Roger Clark. The Trojan Crier staff and Mrs. Allen were recognized at the recent board meeting for receiving the Trojan All Ohio Award. Congratulations!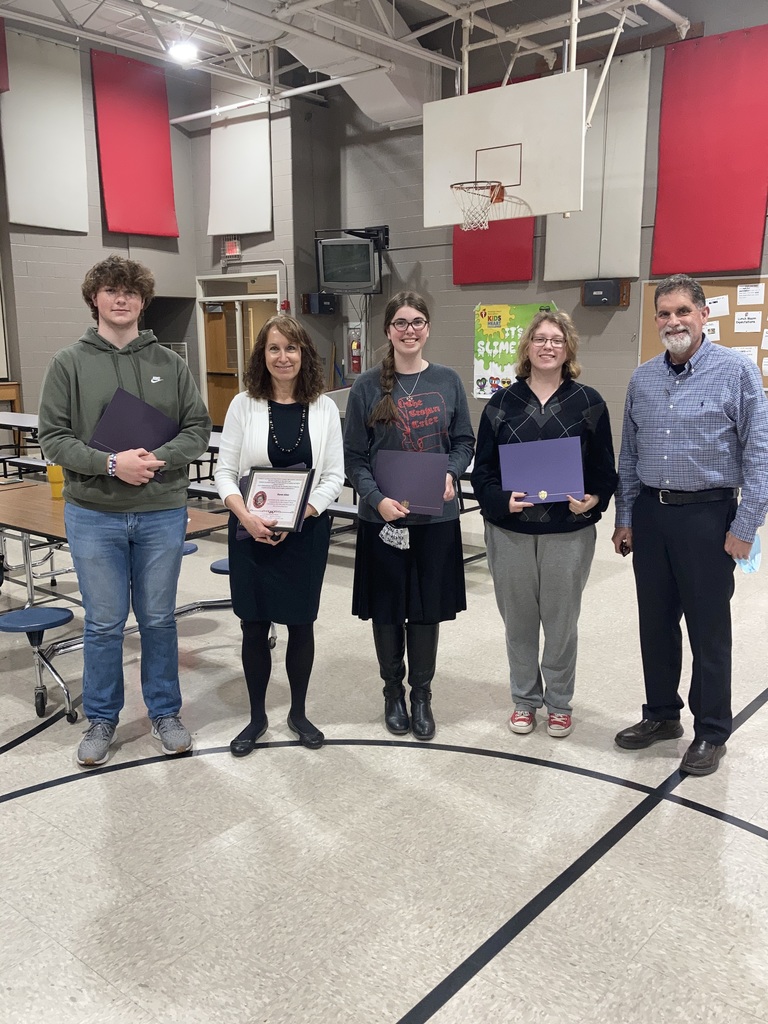 Community Announcement: The third and final weekend of motorcycle trainings will be happening in the student parking lot of the high school this weekend. Please avoid this area while it is in use. Thank you for your help.

The softball team lost to Elgin last night in the sectional Final 3-2. They finish up their season this evening at Fredericktown. The baseball team plays their last regular season game this evening at Delaware Hayes. The MS track season concluded their season this past weekend. Tuesday 5/18: HS Track at Granville - 3:30pm (District Track Meet) Wednesday 5/19: HS Track At Granville - 3:15pm (District Track Meet) Thursday 5/20: V Baseball vs Columbus Academy - 5pm (Sectional Tournament) Saturday 5/22: HS Track at Granville - 9am (District Finals)

After speaking with a representative at Flower Power, we learned there were some items on back-order that were held up at customs. This is causing a delay in our delivery which means we will need to reschedule our pickup day for next week. Unfortunately, I do not have a date yet of when our items will arrive, but was told it should be early next week. Fortunately these items are not as time sensitive as our previous fundraiser so we can be a little more flexible with pickup day and times. Sorry for the inconvenience and we will provide more information as soon as it is available. Thank you for your patience! CES PTO
Information below is for the softball tournament game at Elgin on Wednesday 5/12/21
https://5il.co/sipl
Today's JV Softball game at Fredericktown has been cancelled