Today's MS golf match vs. Granville at Echo Springs has been canceled.


MS/HS Back to School: 6th grade orientation is today at 2pm and 6pm Open House for all grades is 6-8pm.

Attention Business Owners - If you are contacted by anyone that claims to represent the School District asking for support, please call us first. School groups such as the Music Boosters, PTO, Athletic Boosters or school clubs are authorized to use the school name. The district is not in partnership with any other business interests for fundraising. Unfortunately we have gotten information that there are unethical groups calling businesses claiming to be representing us. If it seems unusual, please get their name and contact information and then let the school know. We very much value all the support from the community and businesses and want to be sure to help protect our community from these types of people.

Monday 8/16: Varsity boys golf at Cols Academy Invite at Cols Country Club - 12pm MS football scrimmage vs Crestview - 5:30pm Tuesday 8/17: MS golf at Granville at Echo Springs - 4pm Wednesday 8/18: Varsity girls golf vs Fredericktown at Wyandot - 4pm Thursday 8/19: Varsity girls golf at Elgin at Green Acres - 4pm Varsity boys golf at Fredericktown at Hiawatha - 4pm Fr/JV/V volleyball vs Big Walnut - 5pm Friday 8/20: Varsity football vs Utica - 7pm Saturday 8/21: MS/Frosh volleyball vs Buckeye Valley - 9am JV football at Utica - 10am

Kindergarten staggered start - Students with the last names: A-L come Wednesday, August 18th M-Z come Thursday, August 19th After you drop off your little one come have breakfast in the cafeteria sponsored by our fabulous PTO!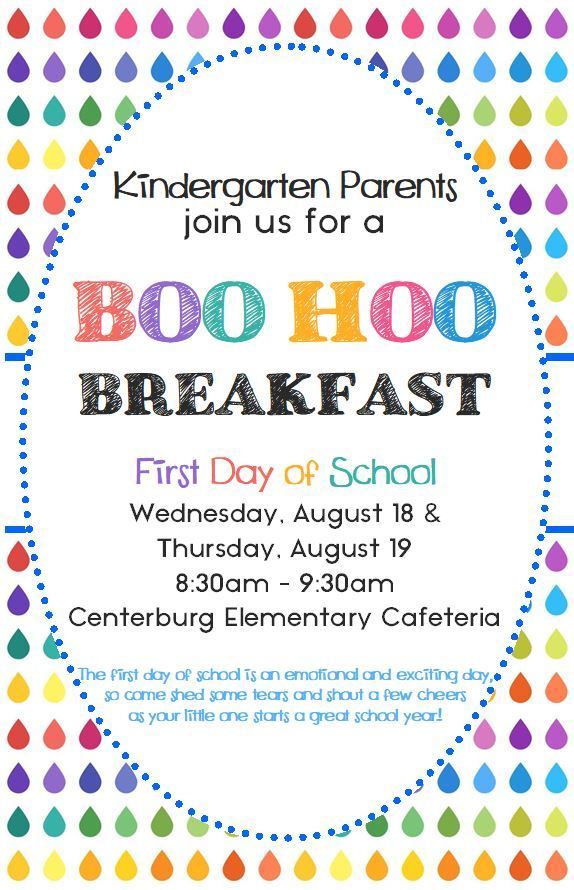 Fall Sports Passes will go on sale on Monday August 16th. They can be purchased during the hours of 9am to 3pm at the high school office. Pricing is as follows: Student: $50 Adult: $60 Family: $160 Passes are good for any home fall athletic events only. These passes cannot be used for away athletic events.

Knox County Career Center Transportation Info: Below are the tentative bus times... AM: Rich Hill (Bloomfield & Rich Hill) 7AM Post Office 7:08AM High School (Wellness Center) 7:15AM Mt. Liberty (old store) 7:25AM Bangs (old restaurant) 7:30AM PM Times: Bangs 2:40PM Mt. Liberty 2:45PM Post Office 2:50PM HS (to grab busses home) 2:55PM *Busses home from the HS will not begin until school starts here on Wednesday. So if your child starts on Monday and comes to the HS, they will need to be picked up! If you have any questions, please email Randy Bradford @
randy.bradford@centerburgschools.org

MS/HS schedule pick up dates and times: August 11: 4-7PM August 12 & 13: 9-11AM, 1-3PM August 17: Open House 6-8PM Final Forms must be updated by both the parent and student prior to picking up schedules!

Elementary Teacher Assignments Are Ready . . . . Are You? Parents if you have completed your Final Forms and your child's last name starts with A - F, you may call the elementary school or email us, starting Monday, 8/9, at
tiffany.hall@centerburgschools.org
or
susan_o@centerburgschools.org
to find out your child's teacher for the upcoming school year. Students last names starting with G - L on Tuesday, 8/10 M - R on Wednesday, 8/11 S - Z on Thursday, 8/12 Please don't contact us until you have completed your student's Final Forms. If you need computer/internet access you may stop in at the school to complete your child's Final Forms. Kindergarten students will be with all four teachers starting the year and will have their permanent teacher assigned August 27th. Thanks and let's have a GREAT year!

CCP Students-- IMPORTANT NOTICE! Recently, North Central State College adopted the Open Educational Resource (OER) textbook for Introduction to Psychology. Based upon regulations by ODHE, all NCSC PSYC 1010 courses need to utilize the same course materials in this class. Thus, Centerburg students will need to use the OER text for Fall 2021. What does this mean? Students will be directed to read course content through online links. Here is a link to the main textbook which is utilized in the course:
https://openstax.org/books/psychology/pages/preface
Let me know if you have any questions or concerns. Mrs. Ballinger

Here are the athletic schedules for the week of 8/2: Thursday 8/5: Varsity Boys Golf at Utica Invite at Echo Springs - 8:30am JV Boys Golf at Granville Invite at Denison Golf Club - 8:30am Friday 8/6: Varsity Boys Golf at Mt Vernon Invite at Chapel Hill - 8:30am JV Boys Golf at Mt Vernon Invite at Hiawatha - 9:30am Saturday 8/7: HS Football scrimmage vs Upper Sandusky - 10am

From Knox County Public Health Students and their families are continually preparing for the 2021/22 school year, and we would like to remind you that the Knox County Community Health Center offers state required immunizations. In August, we are offering two Saturday clinics for back-to-school immunizations. This will ensure that we are available for students to receive their needed immunizations when it is convenient for their families. The dates of the clinics are August 7th from 8am-12pm (appointment only) and August 28th from 8am-12pm (walk-in or appointment) at our Mount Vernon location. Feel free to contact Alayna Mowry,
amowry@knoxhealth.com
, if you have any questions or concerns.

MS/HS schedule pick up dates and times: August 11: 4-7PM August 12 & 13: 9-11AM, 1-3PM August 17: Open House 6-8PM Final Forms must be updated by both the parent and student prior to picking up schedules!

Any boys in grades 9-12 that are interested in playing baseball next season, please email your contact info(email address, phone number) to the head baseball coach, Josh Moss @
jtmoss23@gmail.com
.


Senior parents, I have sent the students an email regarding senior pictures with the scheduling link! If you have any questions, feel free to email me.
kristi.adams@centerburgschools.org

College Credit Plus Students! (current, new or potential) If you have ANY plan to take an online course through NCSC, you need to FIRST take an orientation class. Deadline for registration for CURRENT students: Current students (those who have already attended orientation) need to have their courses registered by August 6th. NEW students will have to attend orientation by July 29th if they want to register for fall 2021. Here is the orientation link:
https://ncstatecollege.edu/ccp/orientation/
**Remember, I cannot register students for any online course or any course held on any other campus than our own here at CHS. Scott George (
sgeorge@ncstatecollege.edu
) is the contact for further information. Let me know if you have any questions! Mrs. Ballinger

Interchurch Social Services will again offer back-to-school vouchers to eligible Knox County residents. To be eligible, households must include children under the age of 18 and household income must be at or below 200% of the federal poverty guidelines. In order to receive vouchers, families must provide picture IDs for all adults in the household, proof of residency, (a current utility bill is suggested), birth dates and social security numbers for every member of the household – NO EXCEPTIONS! Vouchers will be available for children preschool (age 3) thru high school (age 17) and may be used for clothing and/or school supplies. Funding for this program is provided by the Knox County Department of Job and Family Services. Vouchers will be distributed to residents of Centerburg, Fredericktown and Mount Vernon school districts on Wednesday, August 4, 9:00 am – 2:00 pm, or while supplies last, at First Church of the Nazarene, 807 Coshocton Avenue, Mount Vernon. No one will be allowed to line-up on the property before 8:30 am on the morning of August 4. Local police will be notified and those lining up prior to that time will be asked to leave. Distribution for East Knox and Danville school districts will be on Thursday, August 5, 9:00 am – Noon at St. Luke's Community Center, 307 S. Market St, Danville. No one will be allowed on the property before 8:30 am. For more information, please call 740-397-4825.