Report cards are being sent home today with all students in grades K-12.

MS students who participated in the walk a thon and qualified for the field trip, were able to enjoy the Mansfield Reformatory today! If you've never been, we recommend checking it out! Our students love to go and leaen about all the history that's there.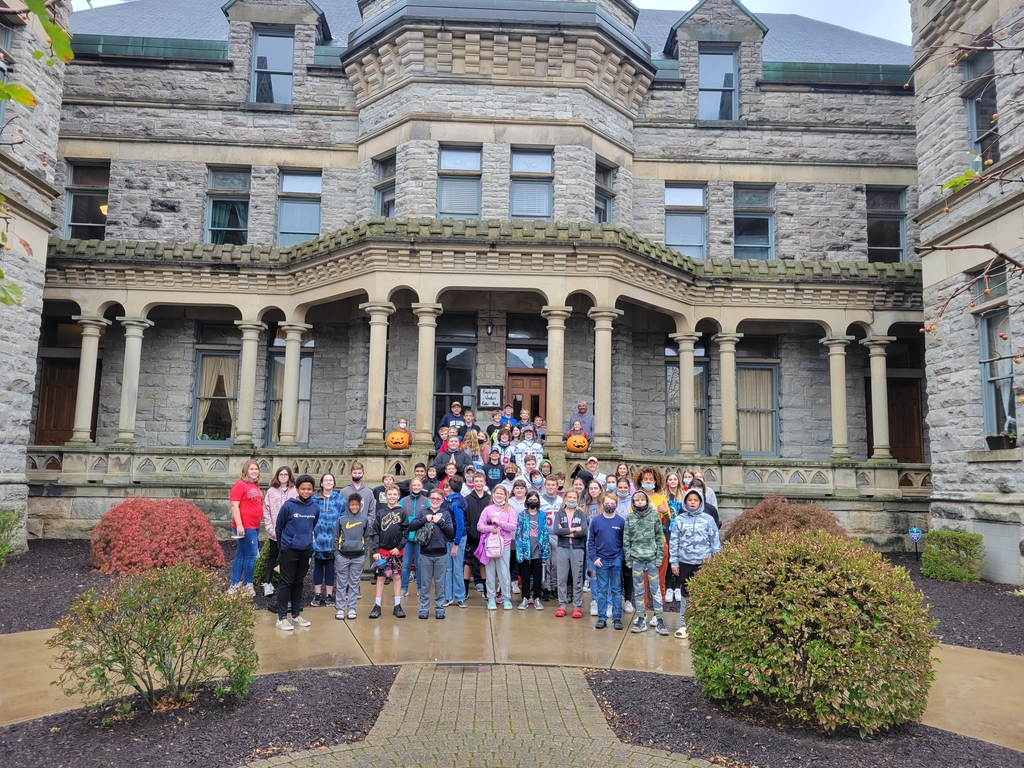 Attention Skiers and Snowboarders! Any ski club member or community member looking to buy a pass to Snow Trails for the upcoming season, there is only 2 weeks left to buy a pass at the cheapest rate. If you purchase your pass before October 31st, you save $20 off the group rate. Make sure you purchase any add-ons at the time of purchasing your pass. Promo Code: CLUB2122, Group Code: M14 - Centerburg Group. Contact Brielle Miller (
brielle.miller@centerburgschools.org
) or Christina Barnard (
christina.barnard@centerburgschools.org
) with any questions. Feel free to pass on the promo and group codes for discounts to family and friends!
Elementary Picture Day is coming up October 26. Forms will be going home Tuesday, October 19.
https://5il.co/10ml2

Congratulations to the 7th grade girls volleyball team. They are KMAC Champions!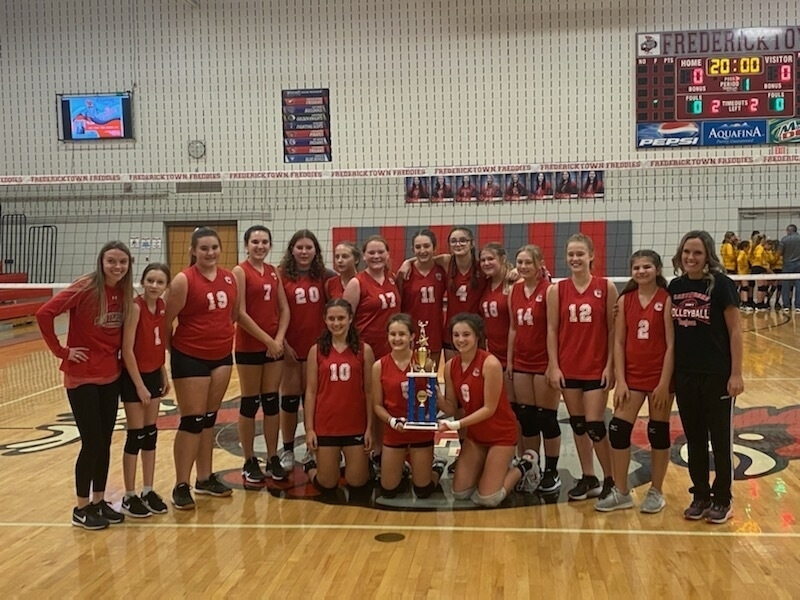 Just a reminder that there is no school Monday, October 18. This is a teacher in-service day. Enjoy your long weekend!

Author Dustin Brady visited Centerburg Elementary to write with students and talk about his books. He writes funny, action packed books for kids. The students enjoyed their time with him!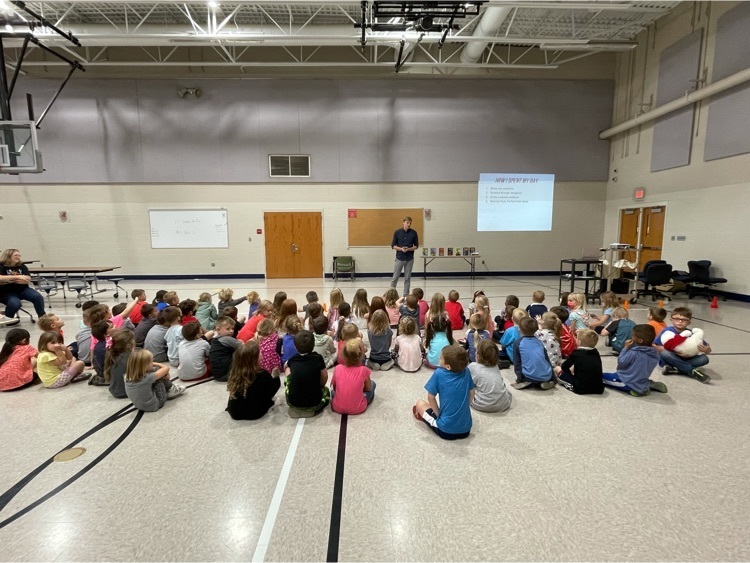 FCCLA Leadership class learning teamwork skills with an obstacle course challenge!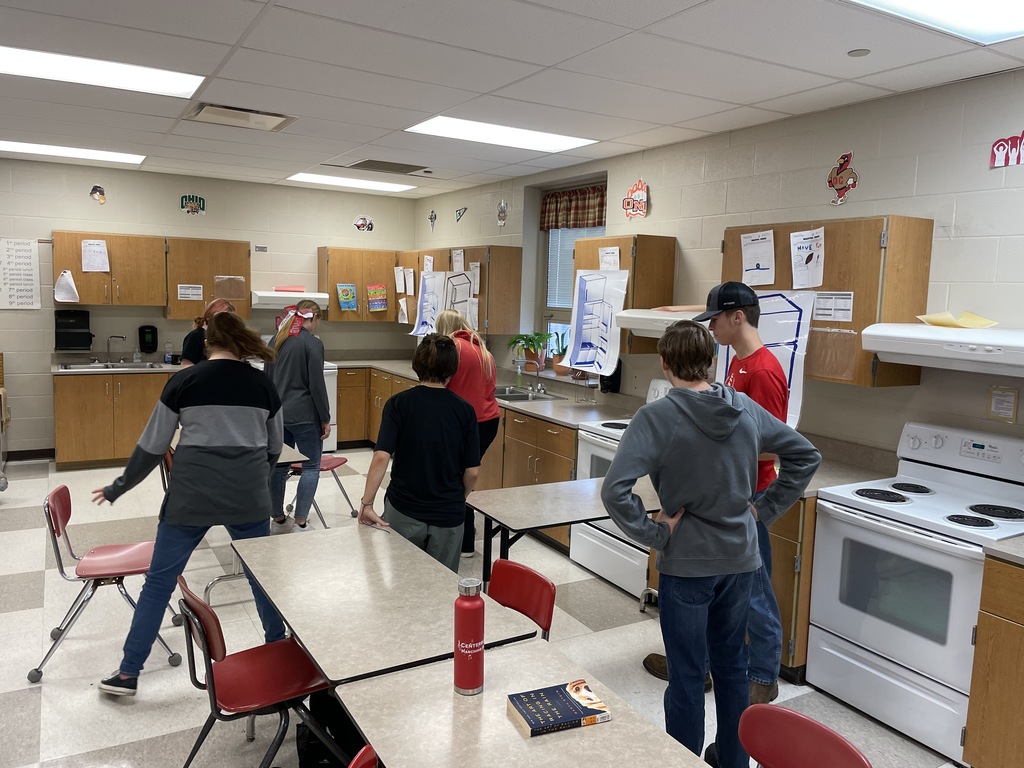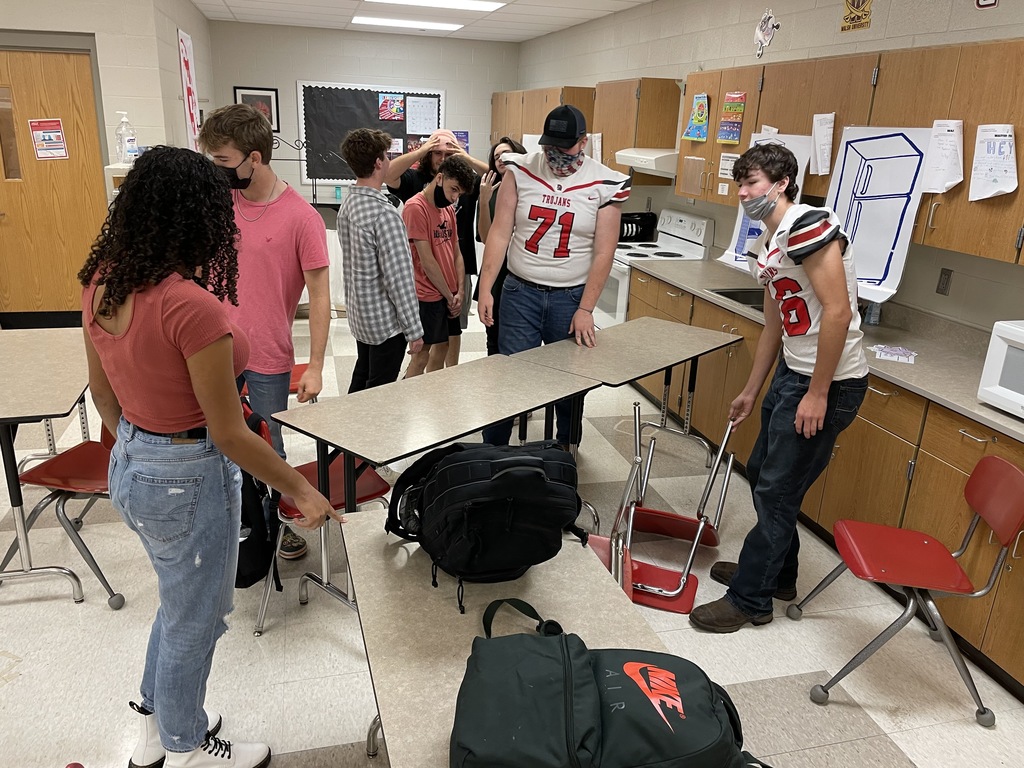 September MS/HS Students of the Month: 6th - Eli Indiciani 7th - Kailee Foreman 8th - Gave VanDyke 9th - Carly Miller 10th - Grayson Reynolds 11th - Owen Merriman 12th - Brooke Otto Congratulations!

Volleyball Tournament Info: For those of you planning to travel to Fairbanks on Tuesday October 19th for our first round sectional match, all tickets must be purchased online at
www.ohsaa.org/tickets
. The match is scheduled to start at 6pm. Steps to purchase tickets: 1.
www.ohsaa.org/tickets
2. Click on volleyball tab 3. Scroll down to Division III/Region 12/Mount Vernon 2 4.Locate our match and click get tickets General Admission Pre-Sale: $8 up until 3pm on October 19th. After 3pm, tickets are $10. If you have any questions, please contact the athletic office. Thanks, Rich Porter


FAFSA Night is tonight @ 6PM in the CHS library!

Information regarding this week's Varsity football game @ Northmor: Attention Centerburg fans! In case you didn't know, the visitor side at Northmor has been switched back to the west side of our stadium. This is the side closest to our new school and farthest away from our old school. It is my strong recommendation that Centerburg fans park in the event entrance of our NEW BUILDING (as if you are coming to a high school basketball or volleyball game). As you walk to our stadium, there is a cement path that goes from the parking lot all the way to the track. There is a gate here that you can pay at AND use passes if you have them to enter into the game. All tickets are bought at the gate and are $7.00 for adults and $5.00 for students. Not only are your stands located on this side of the stadium but there is also a small concession stand and portable restrooms on that side. You can still walk to the main concession and restrooms on the home side if you'd like. Parking at our old school is very limited as we have construction going on over there. Also, we are recognizing our youth football team and cheerleaders, so parking will be very full. In addition, leaving the stadium may be faster as you have one exit to CR 29 and 2 exits to State Route 19. Attention Centerburg students! We have been allowing away student sections to stand in the endzone opposite of the American Flag (north side of stadium) so long as you follow these rules: 1. Stay off the turf. 2. Throw all trash in designated trash cans near the endzone. 3. Do not taunt officials or players and please pay attention to the game! If a play goes out of the endzone we do not want any players or fans getting injured! If we have any issues, I will have to move you to the outside of our fence or into the stands. Thank you for your cooperation in this!

Reminder that MS/HS Picture Day is tomorrow!!! Forms went home with students on Friday. The Pizza Party/ Walk a thon will be Wednesday during MS lunch! The Ohio State Reformatory trip is being planned for next Thursday, 10/21. Field trip forms will be sent home with students who earned that trip!

Below is the information regarding the Trojan Trunk or Treat on 10/27! We hope to see you there!
https://5il.co/10ags

Here are the athletic schedules for the week of 10/11 Monday 10/11: FR volleyball vs Whetstone - 4:30pm JV/V volleyball vs Cols Academy - 5:30pm JV football at Danville - 5:30pm Tuesday 10/12: Fr/JV/V volleyball vs Mt Vernon - 4:30pm (Senior Night) Wednesday 10/13: MS volleyball vs Fredericktown - 5pm Thursday 10/14: MS volleyball vs Northmor - 5pm MS football vs Fredericktown - 5pm Friday 10/15: V football at Northmor - 7pm Saturday 10/16: MS volleyball at Fredericktown - 9am - (KMAC Tourney: 7th in morning/8th in afternoon) MS/HS cross country at Mt Gilead - 10am - (KMAC Meet) JV football vs Northmor - 10am

MS/HS Picture Day is Tuesday, October 12. Picture forms were sent home with students today.
https://5il.co/10899

Fall Senior Parents: Below is the information from the Athletic Dept. regarding senior night events at the football game tomorrow. Parents/Escorts: Please meet in the north end zone at 6pm to get in line. On field festivities are scheduled to begin at 6:15pm. The order for tomorrow will be as follows; Boys Cross Country Girls Cross Country Girls Golf Boys Golf Band Cheerleaders Football

A message from the Athletic Department: The 8th grade girls volleyball team will play first at Danville this evening. Their games will begin at 5:15pm. Good Luck Lady Trojans!