Please see the attached link about COVID test kit distribution at the board office.
https://5il.co/qn1p

Rent, Mortgage and Utility Assistance Available Kno-Ho-Co-Ashland Community Action Commission continues to offer assistance to households impacted by COVID-19 with past due rent or mortgage payments and to prevent water and sewer disconnections. Gas, electric and bulk fuel (propane) assistance is also available through multiple programs. New funding appropriated to the agency expands the agency's capability to serve those who continue to be impacted by the COVID19 pandemic. Guidelines vary among programs, with some being at or below 200% of the Federal Poverty Level or a higher threshold of 80% of the Area Median Income of the county in which a client resides. Benefits also vary as well. It is suggested that anyone past due with rent, mortgage or a utility contact their county office for more details. COVID19 impact must be documented. Income documentation for all household members for the past 30 days or 12 months, (one program requires 3 total months income documentation, but all clients may qualify based on the past 30 days or 12 months), along with social security numbers, eviction notices, past due mortgage notices, water/sewer disconnection notice, photo ID, proof of U.S. citizenship/legal residency for all household members, and other documentation must be presented. Due to COVID19 restrictions, and the safety and well-being of community and staff, the application process must be started via phone only, no in-person applicants. Please call your local KHCA office. Coshocton County 740-622-9801 Knox County 740-397-0378 Holmes County 330-674-6479 Ashland County 419-281-4327

Seniors: If you will be joining any of the Military branches this year, please contact Mrs. Burns as soon as you have taken your oath and signed a contract with your selected branch of service. Your classmates and community want to recognize your commitment with a red, white and blue honor cord at Senior Awards Night and to wear during your graduation ceremony.

Are you wanting to take college classes next year (aka CCP courses)?? You must first qualify as "college ready". This means you must either earn a qualifying score on the ACT OR on the Accuplacer. North Central State College is offering the Accuplacer remotely this year. Please click on the link for more information or to schedule a time to test. **If you don't have a "compatible" laptop or chromebook at home, please check in with the front office staff to see about reserving one for that day. Our school chromebooks are compatible.
https://northcentralstatecollege.wufoo.com/forms/ncsc-accuplacer-placement-test-registration/

Congratulations to our February MS/HS Students of the Month. 6th - Sofia Ciraky 7th - Levi Wolford 8th - Kayla Ferrell 9th - Jordan Adams 10th - Riley Turner 11th - Kelby Perry 12th - Garrett Schwartz

This is your Friendly Reminder that tomorrow March 3rd is our first Wednesday the ELEMENTARY STUDENTS will now be RELEASED at 11:35am.

Our January Elementary Students of the Month enjoyed a donut and recognition this morning. Congratulations!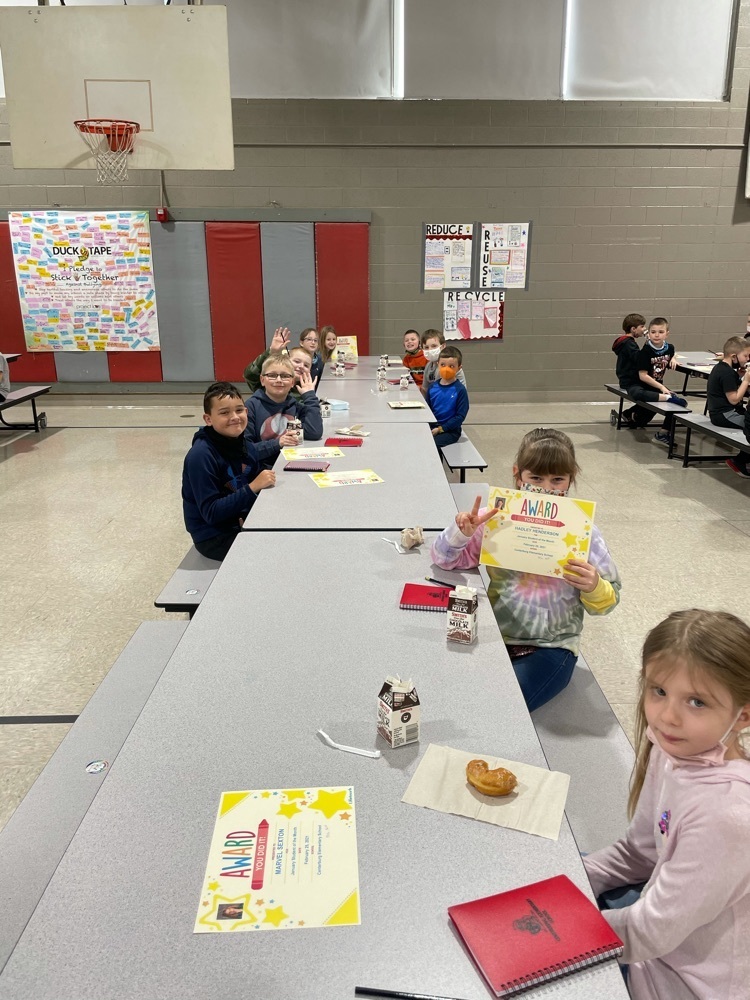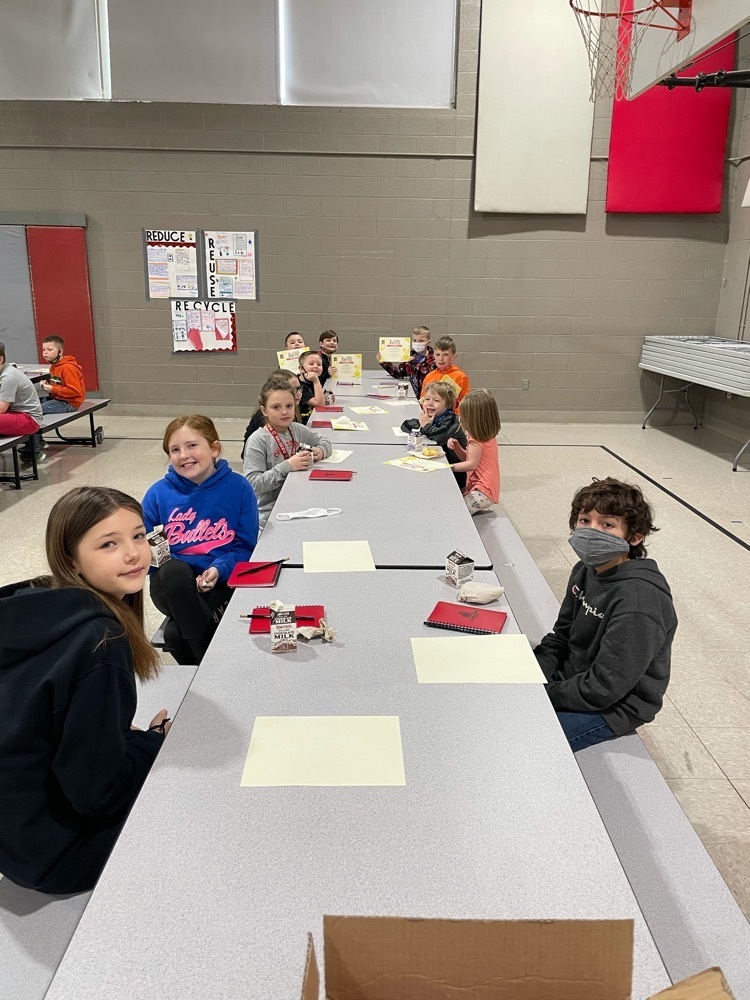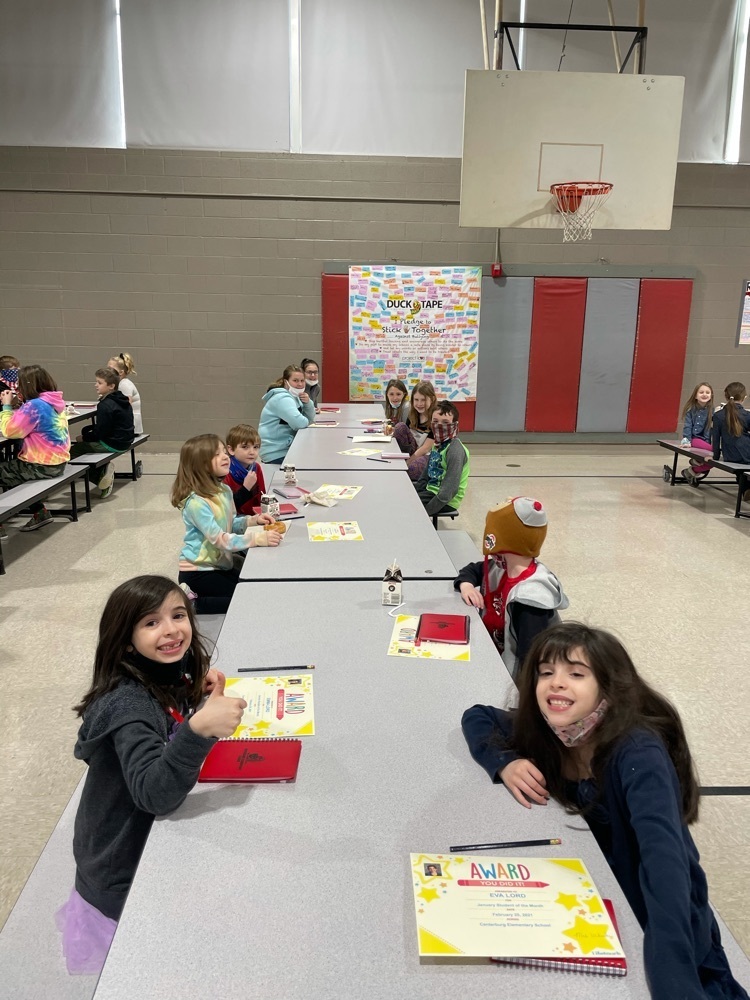 Elementary Spring Picture Day is this Wednesday, Feb 24th. Be sure to send in picture packet or order online.

Information on the upcoming Farmers to Families Food Box Drive-Thru.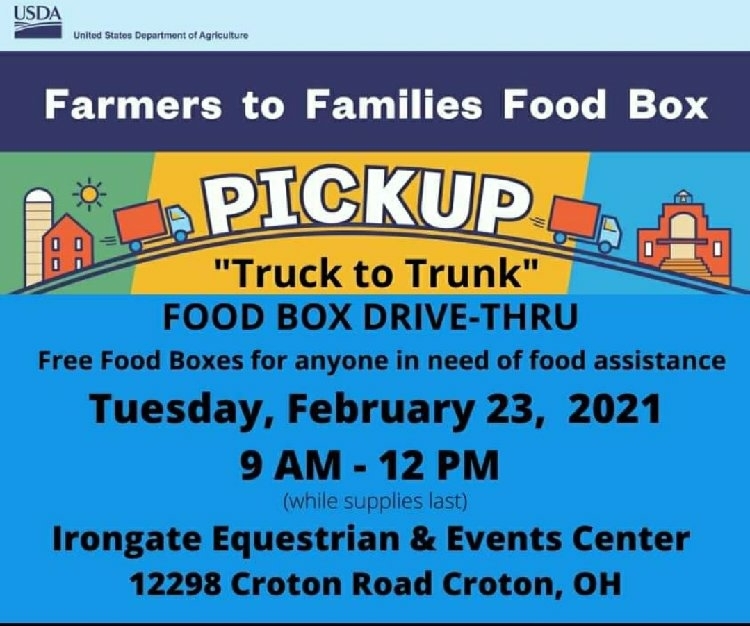 The new ceiling tiles from the Centerburg Elementary PTO "Paint the Tile" fundraiser are in! Here are just a few of many that brighten our halls.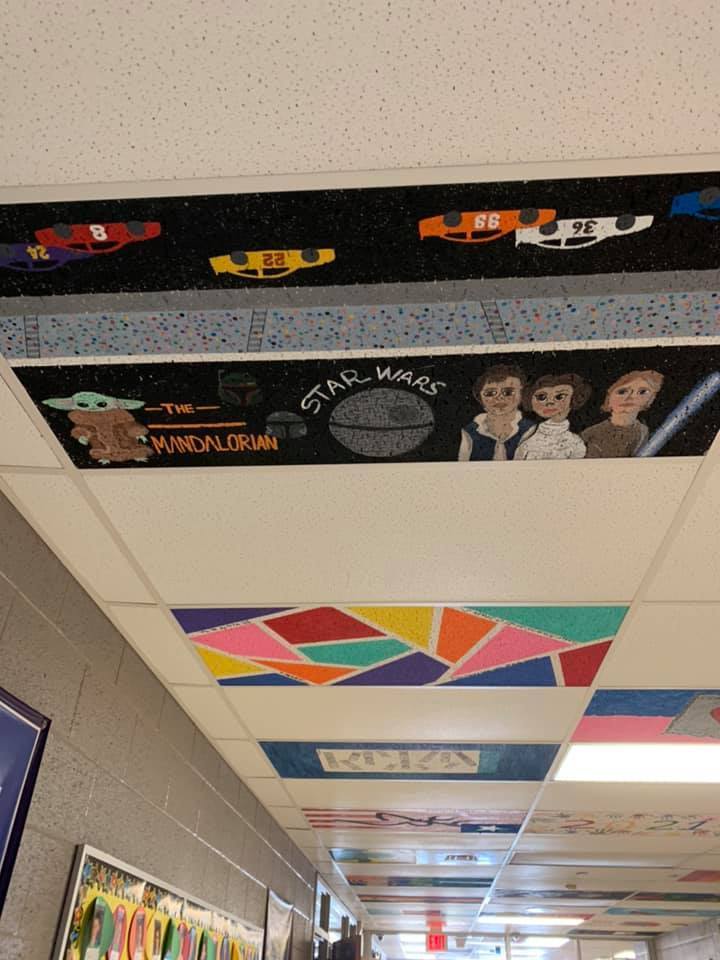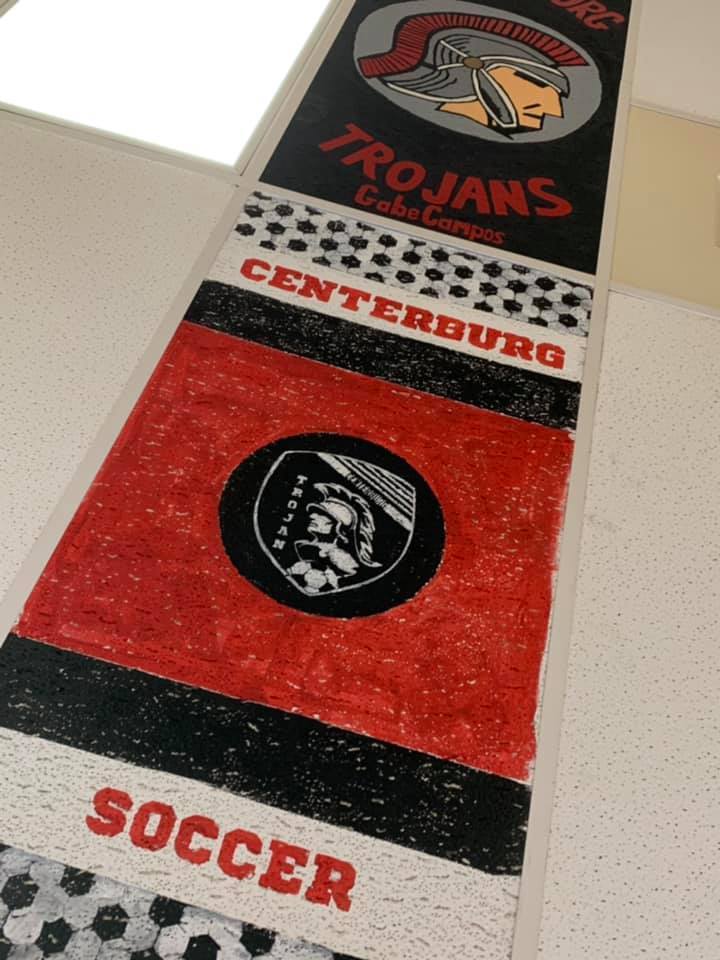 Congratulations to our Varsity Boys Basketball team! 2020 Bobcat Holiday Tournament Champions!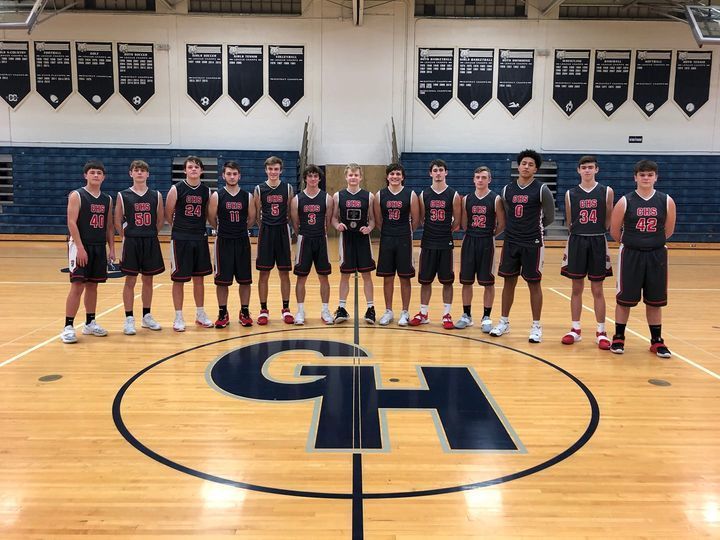 Parents: Please make sure your student has a water bottle and mask everyday! 😷🥤